ABOUT CARA
Cara Counselling Training was formed in 2016 after careful deliberation. Deborah and Ray, Cara's founders, have worked together for several years and believed that Sussex would benefit from a unique approach to counselling training.
Most counselling training, particularly diploma levels, seem to focus on counselling theory and not on how to 'be' a counsellor. We train our students holistically, ensuring that all aspects of becoming a counsellor are addressed including: self-awareness, working ethically and with integrity, developing professional understanding of the issues counsellors face as well as integrating theory into practice. Our students are excited when they begin their placements as they have had 'live experience' of working with real clients and supervision before they start work.
Cara offers professional and affordable counselling training from entry level up to qualifying practicing counsellor status. All our courses are nationally accredited and delivered by qualified counsellors and trainers. Cara's founders and trainers have a wealth of differing counselling experience between them and feel passionate about what they do. We support our trainees to ensure that they have a solid and enjoyable learning experience.
Come and join us to experience first-hand how life changing our courses are!
THE CARA TEAM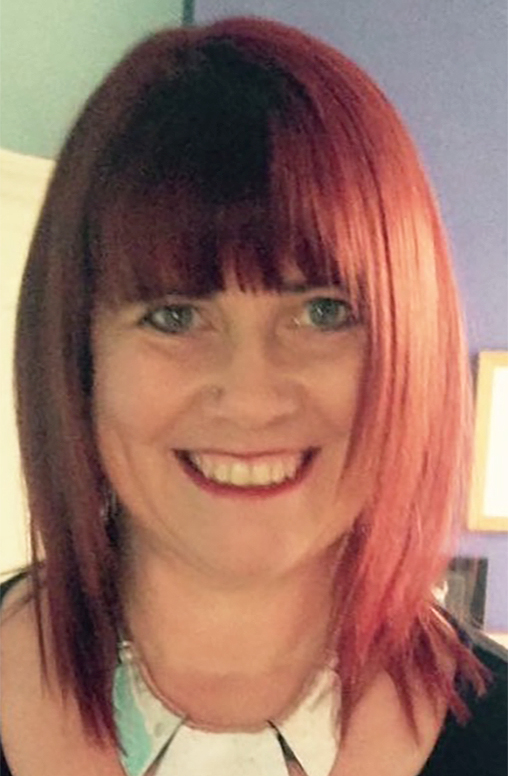 Deborah Flynn-Harland
Postgraduate Diploma Psychological Counselling, Postgraduate Certificate in Education (FAHE), BTEC Certificate in Counselling, 3 years training in Transactional Analysis, BA Applied Social Sciences
CPCAB Accredited Tutor and Member of the BACP No: 524273
Deborah is an integrative counsellor and counselling trainer based in Worthing. Deborah first became interested in counselling whilst studying a counselling module which formed part of her degree in Applied Social Sciences. Deborah left her native Canada and travelled in Europe for a period of time before settling in London where she worked for a few years in the art field. She resumed her counselling training in the West Midlands and was influenced by both the Psychodynamic and Transactional Analysis Approaches. Deborah spent a few years studying at post graduate level for both her counselling and teaching qualifications.
Deborah has a wide range of experience working as a counsellor; she has worked in colleges, universities, women's shelters, employee assistance programmes, the NHS and private practice.
Deborah has been a counselling lecturer and trainer since 1995. Deborah was course team leader at Sandwell College in the West Midlands before moving back to London in 2000. Deborah became the counselling course manager at Harrow College where she developed the first Foundation Degree in Counselling in conjunction with Middlesex University. Deborah moved to West Sussex in 2007 and has taught at Northbrook College, Portslade Adult Learning, and private counselling training providers.
Deborah is now one of the directors of Cara Counselling Training and delivers training at Worthing College.
Deborah is married with two children. She enjoys spending her leisure time working out, spending time with her family and socializing with friends. Deborah is very keen on creative arts and theatre – basically she enjoys all that life has to offer!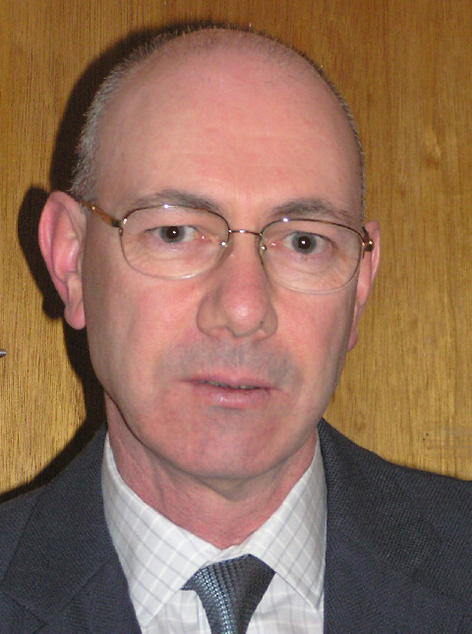 Ray Burns
Advanced Diploma Integrative Counselling Psychology and Practice
CPCAB Accredited Tutor and Member of the BACP No: 541877
Ray is an accredited counsellor and supervisor based in Littlehampton. Growing up in Aberdeen, his journey through the sixties, exploring ideas, beliefs and philosophies encouraged him to travel. Part of that exploration included employment on oil rigs and ocean going tugboats all over the world.
Ray co-ordinated and directed drug and alcohol charities and a day centre in Brighton, which he did for 10 years. In this time, he developed Relapse Prevention Training courses. This experience, as well as receiving personal counselling, decided Ray to train further in the field of counselling and therapy.
After completing an Advanced Diploma in Integrative Counselling Psychology and Therapy, Ray went on to set up his own private counselling practice over 15 years ago. Using his preferred person-centred model, Ray has been helping and counselling people for over thirty years and he works with a diverse range of individuals and couples for both counselling and supervision.
Ray was a tutor at Northbrook College for many years training students on counselling courses and in addition was employed by the Ministry of Justice working with the re-integration of offenders for over twelve years using a CBT model.
He is now one of the directors of Cara Counselling Training, delivering training courses at Worthing College.
He is married and has two adult children. Ray enjoys fly fishing, walking and relaxing.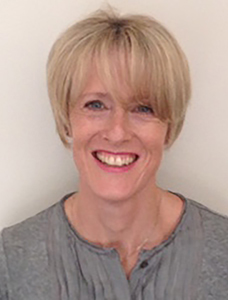 Debbie Harwood
Advanced Diploma Integrative Counselling and Therapy, TA101 Transactional Analysis, CPCAB level II Counselling Skills
MBACP Accredited Member No: 685186
My journey towards becoming a counsellor started in 2007. By the time I completed the CPCAB Level II in Counselling Skills I knew I wanted to further my knowledge and qualify to become a counsellor. I went on to study and pass the Advanced Diploma at Northbrook College. During this time I gained experience as a student/honorary counsellor at agencies such as Addaction, As You Are Counselling Centre, Your Space (school counselling), to name a few. I set up as a private practitioner before embarking on a full time post as Lead School Counsellor at a local secondary school. The post principally involves working with adolescents both face to face and in groups. I have also been involved in training staff and working with parents.
My role with CARA involves tutoring the Level III CPCAB Counselling Skills course. It is both a pleasure and privilege to share my knowledge and experience with students who may wish to progress to fully qualify as counsellor's or to enhance their life skills and learn more.
I am both registered and accredited by the BACP.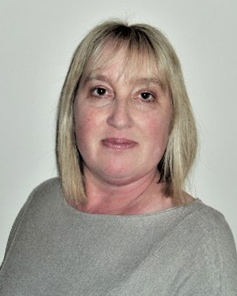 Kate King
BACP Registered Interagrative Counsellor
CPCAB Accredited Tutor and Member of the BACP No: 050719
KATE KING is a BACP registered integrative counsellor who has been working with children and young people since 2007 in schools, community settings and private practice.
Kate currently works in two primary schools in West Sussex providing play therapy and counselling for children, supervision to teaching staff and parental support sessions delivered through her 3 step behavioural management coaching programme.
Kate provides counselling for young children, adolescents, adults, family therapy and supervision in her private practice in Worthing with a particular specialism in adolescent self-harm and child mental health. Kate also develops and delivers counselling courses.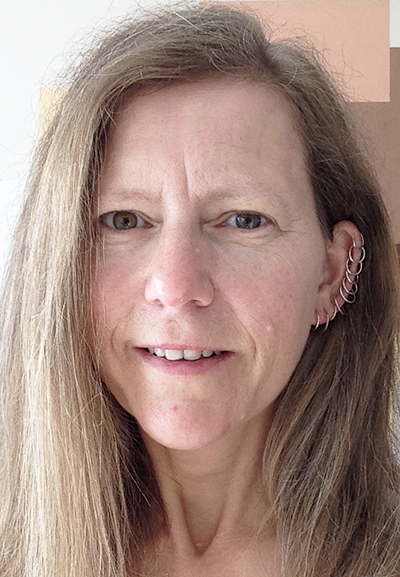 Tansley Grace
Advanced Diploma Integrative Counselling and Psychotherapy, MA in Counselling and Psychotherapy, Diploma in Supervision
CPCAB Accredited Tutor and Member of the BACP No: 113767
Tansley is an accredited counsellor and supervisor, working in Littlehampton.
Growing up in West Sussex, Tansley moved away to study a degree in history before working in a variety of jobs including Administration, bookkeeping and care work.
Finding herself placed in the role of carer as well as mother to her own children led her through her own counselling and then on to take an interest in counselling as a carer. After qualifying she worked in different counselling settings before setting up her own private practice in counselling and supervision as well as writing and presenting her own workshops.
Tansley is now one of the tutors with Cara Counselling Training, delivering training at Worthing College.
Tansley has three adult children. She enjoys walking and cycling with her main hobby being campanology.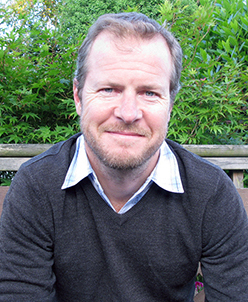 Alan Hills
Master Practitioner NLP & Hypnotherapy, Advanced Diploma Contemporary Psychotherapy (UKCP Accred)
I'm a counsellor psychotherapist and coach and have worked in private practice for the last 15 years.
I run a counselling practice in Worthing with a number of colleagues providing counselling and coaching services to individuals and couples.
I've worked as a counsellor for the Sussex Alcohol and Substance Use Service (SASS), supporting the NHS and Addaction, and with West Sussex County Council Social Services and Victim Support, and as an adviser to an online counselling platform.
My previous career centred around I.T. Management for banks, digital media and utility firms in London.
I'm in my 40's, married and have 2 sons aged 14 and 12, and I'm currently busy on the pitch sidelines watching their football and rugby games! Other interests of mine include mindfulness and meditation, and personal development in general.